Signage Manufacture, Installation & Maintenance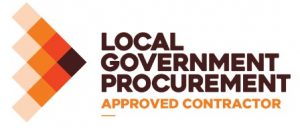 G&B Signs & Services offer a variety of services relating to the manufacture, installation and maintenance of signage with over 50 years of experience in the industry.
Some of the services G&B provide include supply, installation and maintenance of signage, provision of foundations and structures and other associated requirements. Such services are offered with a broad range of signage options offered to all industries. G&B Signs & Services offer professional services to assist in the design and construction of all types of projects.
Having previously trading under the name of Gribble & Brennan, G&B has expanded its provision of services whilst continuing to maintain a high level of attention to detail and establishing itself as the leader in sign installation and maintenance. With our expansion we are now able to offer the supply of all types of signage, including wide format digital printing and vinyl cut signage.
G&B Signs & Services also have held contracts with the RMS for civil works and foundations supply and installation of both major and minor projects covering local and state roads.
Pedestrian Crossings & Carpark Signs
Pedestrian Crossing Signs are the most important traffic safety signs on the road. Give drivers warning to give way to pedestrians crossing or what the speed limit is for high pedestrian traffic areas with G&B Signs & Services Pedestrian Crossing Signs & Carpark Signs.
All of our signs are made to the highest quality and available in the most reflective materials we can provide. Protect your pedestrians with Pedestrian Signs supplied by G&B Signs & Services.
Our Pedestrian Signs range from Pedestrian Crossing Panels to RMS certified traffic management signs.